Welcome to  home to all my jewelry designs and growing interest in putting my creative stuff out there in the ever expanding online marketplace. I am still an avid shopper and vendor at local craft and Sunday markets, as I've always enjoyed spending time out in my local community sharing interests and passions with other artists, vendors and people interested in handmade crafts and local produce. But like all of us these days, I also understand and appreciate the amazing opportunity the internet offers to connect with people across the globe.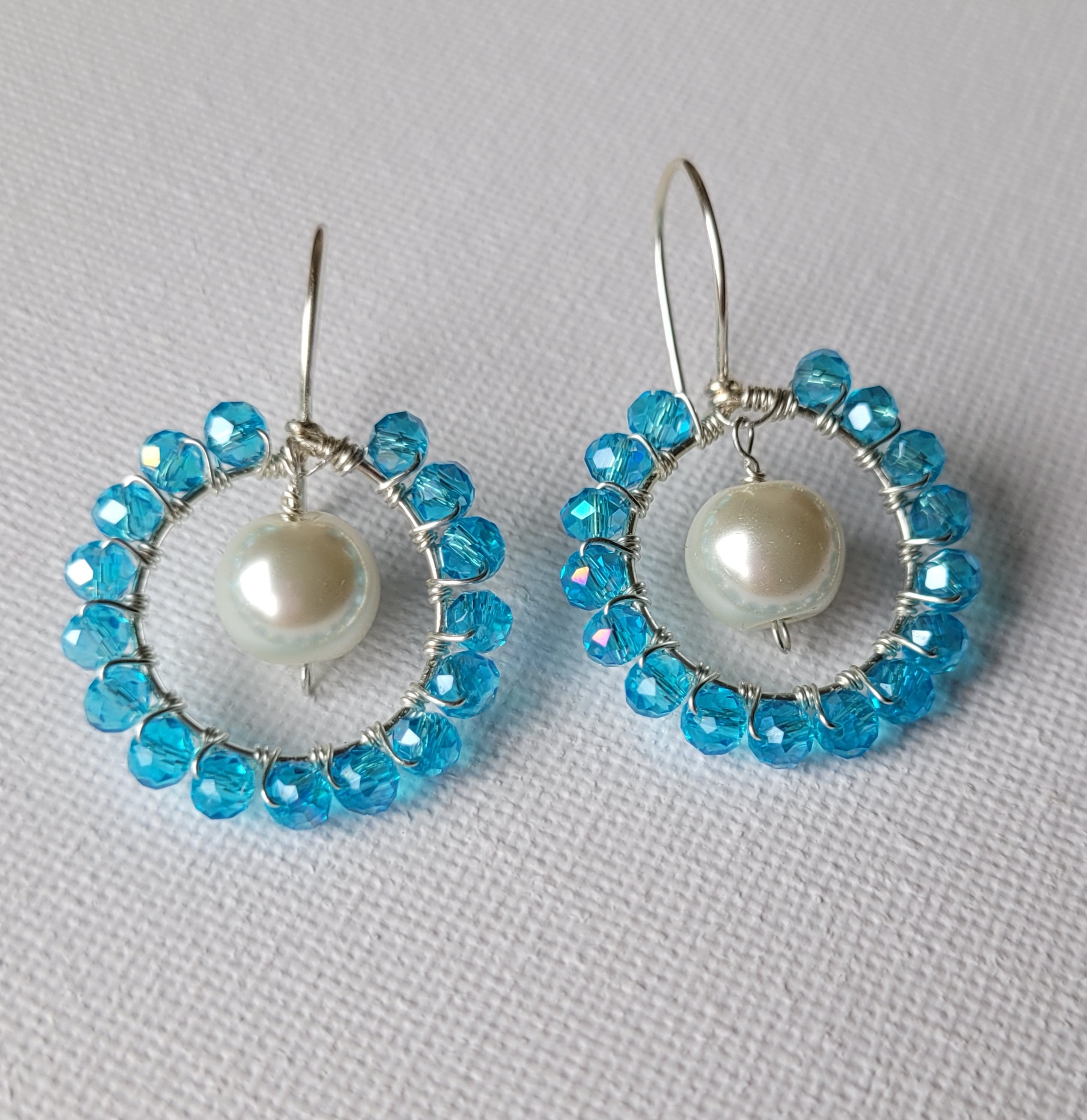 I'm still learning my jewelry making craft, let alone getting to grips with creating websites and digital marketing. It is a steep learning curve, especially for all of us that couldn't have even imagined a mobile phone when we attended high school! It's amazing to think that most of us now carry more technological power and access to information on our handheld device, than what they loaded onto the Apollo to take us to the moon back in 1969. 
I got started with selling my stuff online like so many other independent home based craft sellers on the that I highly recommend to anyone wanting to get started online as a craft seller. The platform and community provides all the support and resources to help you get started and slowly build a business and audience as you learn more about your craft and and especially about online selling.
The relatively simple part is actually designing and making my wire wrap custom jewelry. The more arduous task for me was learning from scratch not just how to upload and list my products to sell online, but learning how to market them online. Learning how to build and engage an audience through social media that I'd avoided for so long. Learning about the importance of Search Engine Optimization or SEO to attract interested buyers to my store listings. Learning about ecommerce and digital marketing. Learning about building and managing websites. 
My valued experience to date on Etsy has enabled me to develop my confidence, knowledge and skill as both a custom jewelry designer and online craft seller. To understand that I needed to become much better at both tasks if I was to build a successful home based business making and selling the things I love. That insight continues to provide me with the motivation and determination to develop and grow Wire My Love.
I hope this helps you to take your first steps on your journey if you're considering selling your stuff online, and to know that the community of independent artists, craft sellers and vendors you enjoy meeting at your local craft market are also out there online across the globe waiting to meet and greet you.